Need a place to host your WooCommerce store? If you're trying to scale your WooCommerce business, many hosting options are available to help. But some are better than others, depending on your business size and WooCommerce expertise.
Many hosting providers claim they offer the best WooCommerce hosting, making it difficult to spot the right one for your store. The popularity of WooCommerce itself means many hosting providers are vying for your business. This article will help you find the top six WooCommerce hosts of 2023 and help you decide which one is right for your eCommerce business.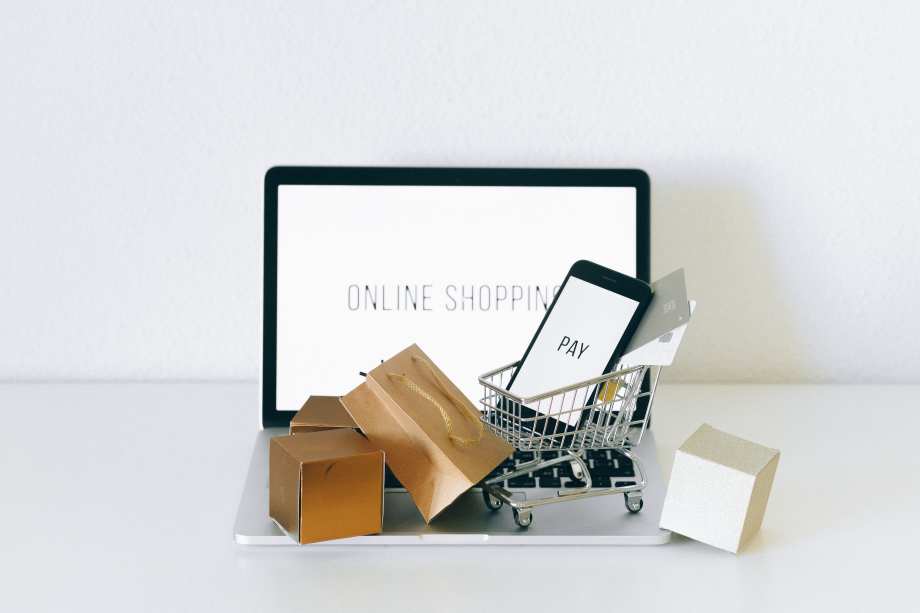 What Makes a Good WooCommerce Host?
Millions of users download and set up eCommerce stores every year, many of them on WooCommerce because it's self-hosted and scalable. With multiple WooCommerce hosting providers available, it can be difficult to choose if you don't know what to look for. That's why we've gathered together the best WooCommerce hosts and what makes their offerings stand out.
Site Safety & Security
Your business reputation is stacked on the fact you can keep your customer's credit card details and personal information safe. A WooCommerce host should have a free SSL Certificate (short for Secure Sockets Layer) to attest that encryption technology protects your website. Other security indicators include:
Firewalls – firewalls help protect your website by scanning any incoming traffic to ensure there is no malicious intent. Any reputable hosting site should offer this service.
Customer support – the best WooCommerce hosting will offer customer support, whether troubleshooting a technical error or ensuring the site stays safe.
Daily automatic backups – hosting sites should be able to reinstate your WooCommerce store to at least the day prior in case of attacks or system downtime.
Additional security – each host should have a scalable package depending on the size of your business. Higher packages should offer additional security, like SOC 2 Compliance or a managed web application firewall (WAF).
Site safety is the essential component of launching a WooCommerce site. Data breaches can cost businesses a fortune and damage their reputation, a huge risk to a fledgling WooCommerce business.
Speed & Performance
Scaling your WooCommerce store will require a hosting provider that can offer your customers a fast and streamlined site speed. The quicker your WooCommerce store runs, the more likely you'll get potential customer conversions to actual purchases. If your site goes down as your customer makes a purchase, you may experience higher cart abandonment rates or customer complaints due to downtime.
Your WooCommerce host should provide a bandwidth appropriate to your store and ensure system reliability. A Content Delivery Network (CDN) host can also help you deliver high site speed and reliability to customers looking to purchase all over the globe.
A Realistic Price
As a new WooCommerce store owner, you shouldn't have to pay a premium for WooCommerce hosting solutions. What's the point in paying a fortune for a host you don't need? Start with a host that has a reliable and affordable plan for your WooCommerce store; you can always scale up later if you need.
Design Support
When launching your WooCommerce site, you may also benefit from a host that offers one-click design plans or suitable Storefront themes for your WooCommerce business. If you are new to WordPress and eCommerce sites, then flexible design plans can help you design your store with your hosting provider's support.
What the experts say
Good WooCommerce hosts would require both scalable resources, and easy-to-use yet powerful administration tools and access. Typically you get one or the other, but not both.

WP Engine changed the game as they moved away from a basic cPanel experience, to a more refined "tech" experience. They added staging servers, 1-click backups, and restores. They made it easy to add your domain.This layer on top is very valuable, and it's now the standard.

Furthermore, you want it to be developer friendly, with SSH access. You want fantastic support who actually understands the technology. In other words, developer level. Plus, it needs to be fast! Beginner stores need to be careful when choosing hosting, because they may get their growth ability limited by cheap choices. You'll be able to start quickly, but keep in mind that your room for growth on the affordable plans is very limited, and you'll need to act quickly if you don't want to lose your performance scores after getting success.

Mitchell Callahan, Co-Founder and CEO of Saucal
How Do I Know Which WooCommerce Host Meets My Business Needs?
The difference between business needs can vary greatly between a startup WooCommerce store and an established WooCommerce business. This section will explore which hosts are best depending on the size of your eCommerce store. Smaller stores may focus on affordable pricing, customer support teams, and onboarding, while large stores may be looking for help migrating or scaling up their business.
WooCommerce Hosting Solutions for New Businesses
If you're just launching your WooCommerce site, it's worth keeping in mind that you'll have different needs than a larger store. Affordable WooCommerce hosts with high security will be on your priority list. Recommended hosts include:
Host
Pros
Cons
Bluehost
Affordable at under $20 per month
Basic onboarding included
Performance caching
Guided website creation
Free CDN
Poor onboarding experience
Slow performance
Few advanced features
Little to no control over automated backups
GoDaddy
Affordable at $20 per month
Includes WooCommerce themes and extensions with hosting
Daily malware scans
Free CDN
Core plugin updates
Little support for tech issues
Slow performance due to shared hosting servers
No unique features over other providers
Need to pay top tier for decent WooCommerce add-ons
SiteGround
Most affordable host at under $15 per month
Multiple discounts available throughout the year for an annual plan
Similar features to larger hosts
High performance, and site speed
Limited scalability makes it suitable for very small businesses, or WooCommerce beginners
Limited storage options available
Doesn't come with a free domain name
Although Bluehost and GoDaddy may have slower site performance than SiteGround, the latter hosting service is unfortunately limited by its ability to scale up as your business grows. This means that, ultimately, you'll have the hassle of changing providers if your store is successful on SiteGround.
While Bluehost does offer customer onboarding, the experience is limited and may not be suitable for complete beginners. It does, however, have its own free CDN for worldwide accessibility. GoDaddy is an established site for WooCommerce beginners. Still, users will need to pay for the larger packages to enjoy premium WooCommerce add-ons, which may exclude newer users from getting the most out of launching their site with the provider.
WooCommerce Hosting Solutions for Developing Stores
If your store is likely to grow fast, you'll need to work with a WooCommerce host that can offer you scalability as part of its service. The two best WooCommerce hosting providers for developing stores include:
WordPress hosting – for under $60 a month, you can benefit from flexible hosting options that can easily scale with your business. WordPress also partners with hosts like SiteGround, Bluehost, and DreamHost to offer WordPress website hosting that can develop as your business grows.

Pressable hosting – Pressable is a performance-driven hosting tool that boasts 24/7 support and 100% uptime. The network is managed by WordPress experts and comes with the Jetpack integration already installed. Pressable has extremely flexible hosting plans that can help scale your business.
Larger businesses will benefit from managed WooCommerce hosting offered by hosts like Pressable or Saucal. Managed WooCommerce refers to when the host additionally takes over some or all of the site's upkeep, with services like daily backup, 99% uptime, automatic backups, plugin updates, managed firewalls, and dedicated customer support.
They should also offer a range of managed hosting services, such as:
Dedicated servers – where your site is hosted on its own server that isn't shared with any other sites. More suitable for very large WooCommerce stores.
Virtual Private Server (VPS) hosting – your site is shared with fewer users on a virtual server with its own Operating System (OS). Ideal for mid-level WooCommerce stores.
Shared hosting – shared hosting means many users share one server. Suitable for smaller stores that need more cost-effective options.
Another feature of larger WooCommerce businesses might be seeking a free migration package from your new host. This is when your existing host is not working out for you, and you wish to seek a new WordPress hosting provider to continue your store with. A host with a free staging environment can help you get an impression of what your site migration will look like, so you can get an idea of what your WooCommerce store will look with a new provider.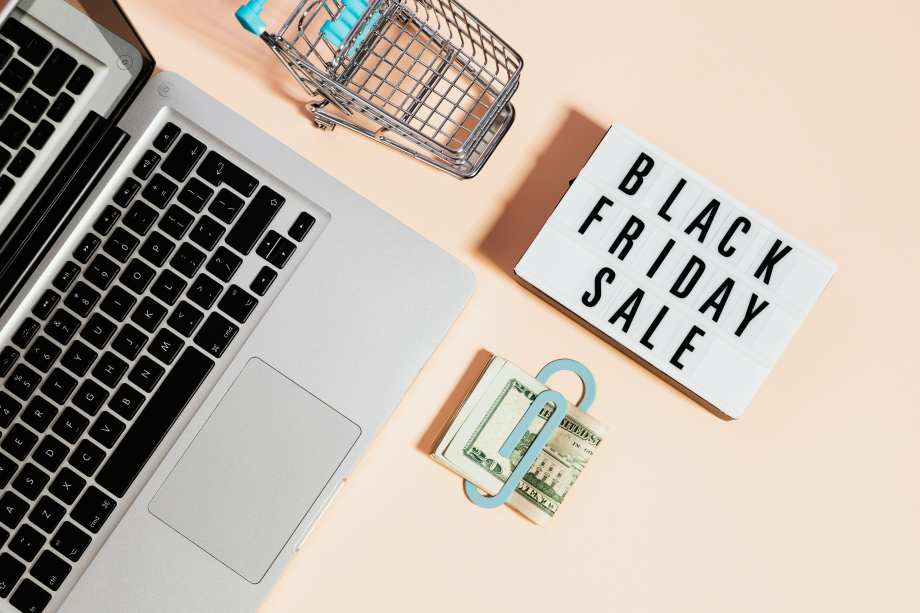 The Top 6 WooCommerce Hosts of 2023
We've carefully curated the top six WooCommerce hosting plans of 2023. These top six hosts provide flexible options for all WooCommerce enterprises with various features and integrations. Saucal stands out at the top of this list for its customer focus, offering WooCommerce expertise and managed WooCommerce services for its partners.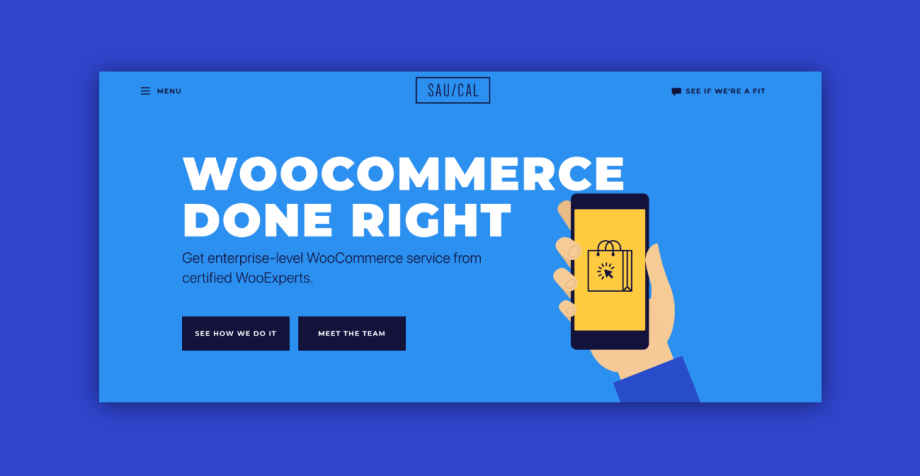 Saucal
Saucal is a WooCommerce hosting service that provides superior performance and customer support. It offers a flexible service that caters to new WooCommerce sites and high-revenue WooCommerce stores alike. It works with Convesio, allowing Saucal users to enjoy even greater flexibility when upgrading their store. 
The best WooCommerce hosting comes with dedicated customer support and a prepaid service that allows you to enjoy set hours with a dedicated team anytime they need it. Users also gain access to a dedicated Slack channel run by WordPress and WooCommerce experts to help troubleshoot and resolve queries.
What truly makes Saucal stand out is its managed WooCommerce services. This is a unique service where, for a subscription fee, you can enjoy a dedicated expert team that proactively reduces downtime and even manages development on a separate secure environment without affecting your production environment, and performs automated user tests on your critical customer journeys so that you can be sure that any deployment doesn't break anything critical. You can also better streamline your WooCommerce store with marketing automation, design options, and even complex platform integrations.
WPVIP
WPVIP is used by TechCrunch, CNN, and Meta for tailored WooCommerce experiences. Their packages are offered based on your website traffic and WordPress applications. It also comes with an analytics package known as Parse.ly to help you assess your ROI and develop your content strategy.
WPVIP also offers dedicated resources for novice and advanced users alike that can help you learn how to get the most out of your WooCommerce site. With its own 28 backup data centers and CDN, WPVIP is suitable for use anywhere in the world, making it ideal for larger WooCommerce WordPress websites with international traffic. The beauty of WPVIP is that you can also use it via Saucal's managed WooCommerce services.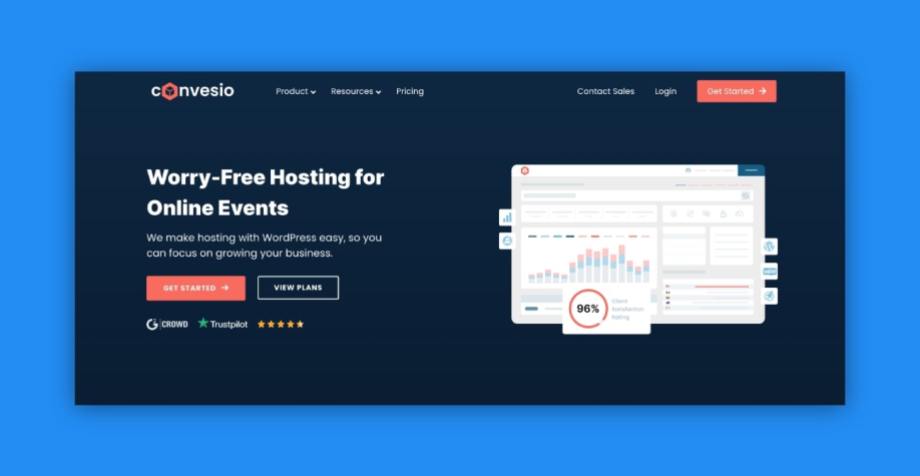 Convesio
Convesio is one of the best WooCommerce hosting companies and a Saucal partner. Enabling fast load times even during high traffic with their (CPU, Memory, networking, etc.) that makes use of Docker-based servers. Convesio is partnered with Cloudflare to provide blazing-fast CDN around the globe and top-grade firewall protection. It also comes with multiple features and add-ons available at the original price to avoid any hidden costing and improve site functionality. 
Scalability is at the heart of Convesio, which constantly offers flexible services that cater to a developing business. It can accommodate seasons of higher-than-usual traffic, like Black Friday sales, and helps you manage security and plugins with automatic update services.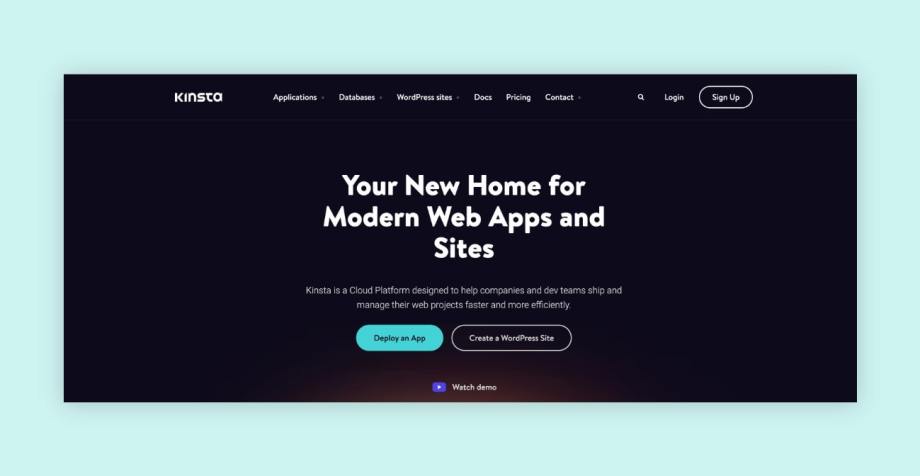 Kinsta
Kinsta offers managed WordPress website hosting with fast services that help to boost user experience, SEO, and store revenue. The WooCommerce host has a high-performance CDN that allows users to access your WooCommerce store from anywhere in the world. Server-level caching also means that your customers will always benefit from your site's most up-to-date and high-performing version.
Kinsta's flexible packages are ideal for scaling at short notice and with a 30-day money-back guarantee policy. Their bandwidth pricing is available by the byte, while you can also select from small through to large application sizes with dedicated RAM available. Your subscription plans are built up incrementally depending on the RAM, CPU, disk space, and bandwidth you need for your WooCommerce store. Kinsta also offers cloud hosting solutions with over 35 data centers worldwide, offering extensive server resources.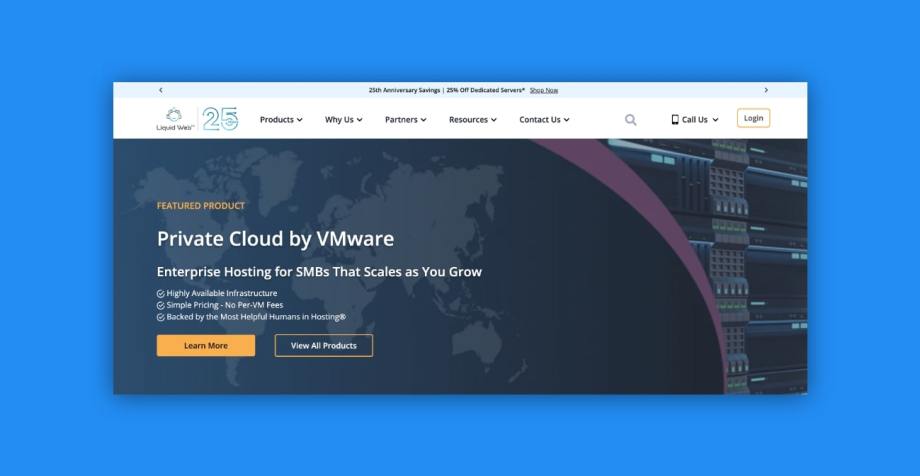 Liquid Web
Liquid Web offers a WooCommerce hosting plan focused on sales performance and plugin features, a slight deviation from many providers on this list that aim to avoid downtime altogether. They offer a dedicated support team for troubleshooting issues as they happen. They also have Nexcess as a LiquidWeb brand for managed hosting.
Nexcess comes with a whole suite of services designed to support WooCommerce functionality, like automated updates, testing, and dedicated performance monitors to check the health of your site. It also comes with StoreBuilder, a plugin specifically designed to support WordPress and WooCommerce businesses.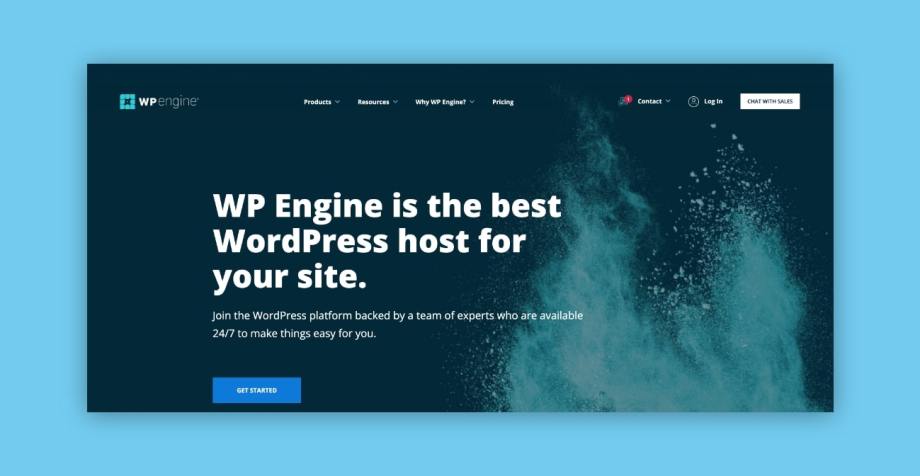 WP Engine
WP Engine delivers optimized site speed and functionality with its proprietary frontend caching system, EverCache. It offers several scalable packages, including a StartUp plan with automatic plugin updates and one-click store creation. WP Engine also offers high-performance carts, store maintenance, and additional site encryption, depending on your plan.
Their most advanced packages offer tailored support teams for larger sites undergoing a migration, with a dedicated technical success manager and testing process to ensure your site is preserved when it moves to its new hosting provider.
Upgrade Your WooCommerce Store With Saucal Hosting
Saucal hosting supports new and large WooCommerce businesses with enhanced security, superior performance, and ultimate scalability. Saucal stands out as it works with other high-performing hosts like Convesio. Partnering with Saucal allows WooCommerce store owners to develop and optimize their sites with a flexible subscription and hosting plan. Additionally, you'll have access to Woo experts for all your eCommerce needs going forward.
Saucal is ideal for larger businesses looking to develop their WooCommerce website further or for existing businesses keen to migrate away from their existing provider. Saucal's basic starter package allows you to enjoy the benefits of a WooCommerce-managed site. In contrast, the largest package provides a consultant to help you plan your projects and deploy them with the highest priority.
Partner with Saucal to start your journey to enterprise-standard WooCommerce service from WooCommerce experts.