Need a place to host your WooCommerce store? If you're trying to scale your WooCommerce business, many hosting options are available to help. But some are better than others, depending on your business' size and WooCommerce expertise.
Many hosting providers claim they offer the best WooCommerce hosting, making it difficult for you to choose the right one for your store. In this article, we'll uncover the top six WooCommerce of 2023 to help you decide which one is right for your eCommerce business.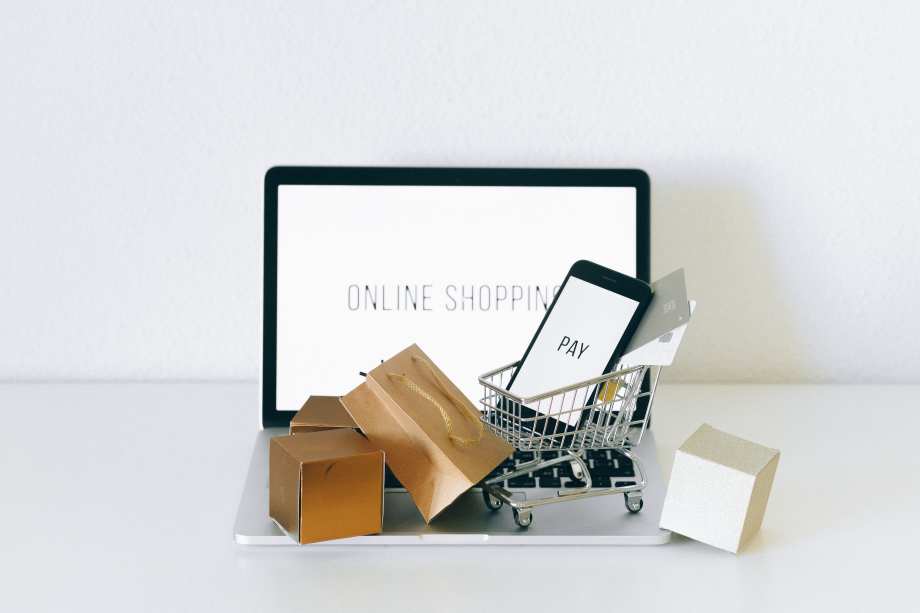 Introduction to WooCommerce hosting
WooCommerce is a powerful and versatile eCommerce platform built on WordPress, the world's most popular content management system. While you can use WooCommerce on any hosting platform that supports WordPress, specialized WooCommerce hosting is a more optimal choice for online businesses using this solution.
Specialized WooCommerce hosting provides an environment specifically designed and configured to maximize the performance, security, and usability of WooCommerce stores.
Whether you're running a small online boutique or a large eCommerce operation, choosing a host that understands the unique demands of WooCommerce is the secret sauce to giving your online store that extra oomph it needs to stand out among many others.
Benefits of WooCommerce hosting over generic hosting
So, why choose WooCommerce hosting over generic hosting? Here are the key benefits:
Optimized speed and performance
Time is money, and your customers won't wait around for sluggish web pages. WooCommerce-focused hosts are tailored to meet the specific requirements of WooCommerce stores, resulting in faster load times and smoother operation. If you are running an eCommerce website with customers constantly strolling in, ready to splurge on your products, you need a server that operates fast to keep your online store zooming ahead of your competition.
Security is, of course, a top priority for online businesses. A good WooCommerce host will protect your store from malicious hackers, cyber threats, and data breaches, in methodologies that are more specific to WooCommerce. They will often offer enhanced security features, such as regular malware scans, built-in firewalls, free SSL (Secure Sockets Layer) certificates, and regular backups to ensure that your customers' personal information and transactions remain safe and secure.
Furthermore, if your website is dealing with extremely sensitive customer data such as social security numbers or passport numbers, a good WooCommerce host will offer additional security measures like SOC 2 Compliance or a managed web application firewall (WAF).
Scalability, reliability, and uptime
A top-notch WooCommerce host will provide the scalability you need to accommodate growth. Growth also isn't always predictable: you may have sudden peaks which catch you unexpectedly as your site gains in popularity. As your customer base expands and traffic surges, you don't want to be caught off-guard with a host that buckles under pressure.
Additionally, a reliable WooCommerce host will ensure that your online store will be accessible 24/7, 365 days a year. You will typically also benefit from features such as scalable plans, flexible resource allocation, the ability to seamlessly handle increasing demands, and a stellar uptime track record.
When issues arise, it's crucial to have support staff who understand your platform. WooCommerce-focused hosts typically have experienced support teams well-versed in WooCommerce-specific issues, so they'll be able to provide you with prompt and efficient support when you need it.
Keeping your WordPress store updated can be time-consuming. Many WooCommerce hosts offer to handle this for you, ensuring your site is always running the latest, most secure versions of WordPress and WooCommerce. Since doing this automatically may not always be the best option for your specific store, the best hosts will also offer help to do so safely.
In the next section, we will delve into the specifics of our top six WooCommerce hosting providers for 2023, providing an overview of each, along with their features and pricing.
What the experts say
Good WooCommerce hosts would require both scalable resources, and easy-to-use yet powerful administration tools and access. Typically you get one or the other, but not both.

WP Engine changed the game as they moved away from a basic cPanel experience, to a more refined "tech" experience. They added staging servers, 1-click backups, and restores. They made it easy to add your domain.This layer on top is very valuable, and it's now the standard.

Furthermore, you want it to be developer friendly, with SSH access. You want fantastic support who actually understands the technology. In other words, developer level. Plus, it needs to be fast! Beginner stores need to be careful when choosing hosting, because they may get their growth ability limited by cheap choices. You'll be able to start quickly, but keep in mind that your room for growth on the affordable plans is very limited, and you'll need to act quickly if you don't want to lose your performance scores after getting success.

Mitchell Callahan, Co-Founder and CEO of Saucal
Our top 6 WooCommerce hosting providers for 2023
At Saucal, WooCommerce is what we specialize in, day in, day out. We've therefore carefully curated this list of our top six WooCommerce hosts of 2023 based on our knowledge and experience. These top six hosts will provide you with flexible options for all your WooCommerce endeavors with various features, integrations, migration packages, and WooCommerce staging environments for proper site testing.
Additionally, the following list includes Managed WooCommerce hosting providers, which go an extra step and actually take over some or all of your site's upkeep. The services you'll get with Managed WooCommerce hosting typically include features like daily backups, very high uptime guarantees, plugin updates, managed firewalls, and dedicated, specialized customer support.
You'll also usually have the option of choosing the type of server you'd like to host your WordPress store on. You can go with a dedicated server for your WooCommerve website, which will make your WooCommerce site run faster, stay safe from cyber threats, handle increased traffic, and provide a seamless shopping experience for your customers. Or else, you can choose to host your WordPress store on a virtual private server (VPS), which will provide enhanced security measures tailored to your needs, scalability, and full customization and control over your server.
Here at Saucal, we've worked with an extensive amount of hosts and solutions over the years, investing significant time and effort in developing our knowledge to zoom in and focus specifically on what works best for WooCommerce for a hosting environment. This is how we've arrived at the point where we now directly offer what we feel is the best in class for WooCommerce managed hosting: our own solution, developed through the vast expertise we've gained over the years.
Our in-depth knowledge and expertise in WooCommerce ensure that the hosting environment we'll provide for you is optimized for your unique WooCommerce requirements, which will improve your online store's performance, stability, and security. Our proprietary and unique tech stack is built on and works with Convesio, and is focused on enabling the full flexibilities and capabilities high-functioning eCommerce sites need to operate reliably, every single day.
Our hosting solutions are intrinsically not generic or one-size-fits-all. We understand that each WooCommerce website has distinct needs! That's why we offer tailored hosting configurations to meet your specific requirements, resulting in the enhanced performance and user experience of your WordPress store. Our team prides itself on delivering solutions that work better than anything else out there: our clients have felt the difference since opting for working with us, and their businesses have thrived.
Our services are purely based on Managed WooCommerce. That means that our dedicated expert team proactively reduces downtime and even manages development on a separate secure environment without affecting your production environment, performing automated user tests on your critical customer journeys so that you can be sure that any deployment doesn't break anything critical. We utilise proprietary technology to deliver this at its best: advanced software we developed ourselves which is focused on identifying and tackling issues, often even before they develop into major problems. As a further step, we can also help you better streamline your WooCommerce store with marketing automation, design options, and even complex platform integrations should you require this.
Notable features:
Customized solutions and automated user experience testing
Our customized approach will provide you with a hosting environment that is optimized for your specific WooCommerce store, resulting in enhanced performance and user experience for your online shop.
Enhanced security & access monitoring
Security is crucial for any online business, especially high-performing e-commerce websites. Our hosting solutions prioritize security measures specifically designed for your site. We implement robust security protocols, including firewalls, malware scanning, regular backups, and proactive monitoring, to protect your online store and customers from potential threats and vulnerabilities, staying a step ahead.
Scalability and collaborative version control
Our hosting solutions are built to scale alongside your online business. We offer flexible hosting plans that can easily and instantly accommodate increasing traffic, higher resource demands, and expanding product catalogs. This scalability ensures that the hosting environment can adapt to the evolving needs of your site without compromising performance or user experience.
Performance guarantees, reliable support, and Slack access to Saucal's team of WordPress and WooCommerce experts
Our hosting plans make sure that your WooCommerce shop always delivers fast loading times, reliable uptime, and seamless functionality for your customer, enabling you to focus on developing your business, rather than worry about maintaining it.
With our plans, our team of WooExperts is also available to assist with any hosting-related issues, troubleshooting, or answering questions promptly. This reliable support ensures that clients have peace of mind knowing that their hosting is backed by a responsive and knowledgeable support team. You'll also be given access to a dedicated Slack channel run by our team of WordPress and WooCommerce experts to help troubleshoot and resolve queries, giving you additional peace of mind.
Pricing
We offer 2 managed WooCommerce solutions: Launch ($999/Month) and Growth ($3,999/Month). Otherwise, you can get a personalized quote specifically tailored to your and your WooCommerce business needs by contacting our sales team.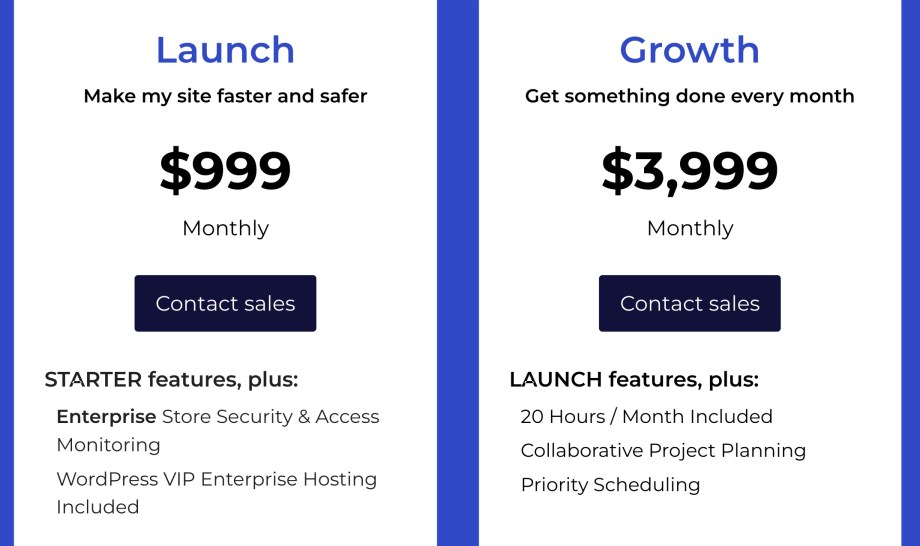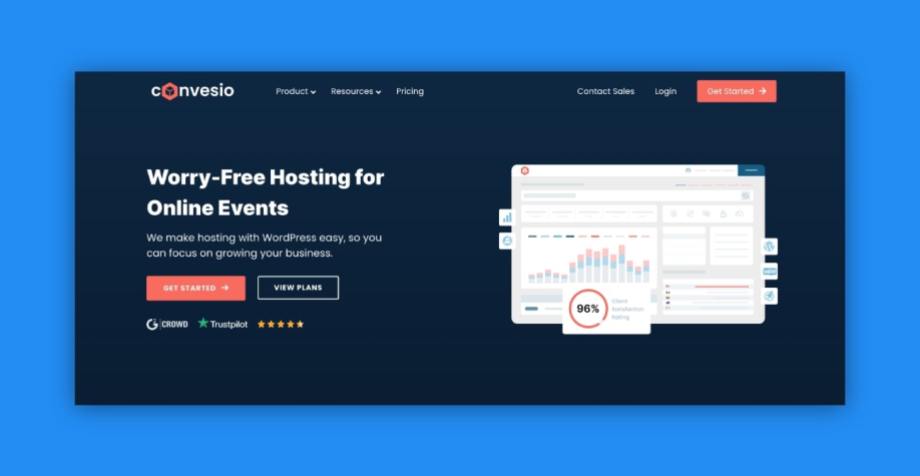 Convesio is one of the best Woo hosting companies and a Saucal partner on whose technology we built our own proprietary stack. Convesio also offers their own version of managed WooCommerce hosting packages to host and fully support high-volume WooCommerce stores, based on their own setup. Unlike traditional shared or VPS hosting, Convesio utilizes container technology to isolate each WordPress site, ensuring better security, performance, and resource allocation while providing a scalable, high-performance hosting environment.
Notable features
Docker-based servers and Scalability
Conversio enables fast load times even during high traffic because of their automatic scaling, thanks to their container technology. Scalability is also at the heart of what Convesio specializes in, offering services which can easily accommodate seasons or days of higher-than-usual traffic, like Black Friday sales. Aside from this, they're also well set up to help you manage security and plugins with their update services, keeping you prepared.
Content delivery network (CDN) for Edge performance optimization
Convesio is partnered with Cloudflare to provide blazing-fast CDN around the globe and top-grade firewall protection. This also comes with multiple features and add-ons available at the original price to avoid any hidden costing and improve site functionality.
Pricing
Convesio has 7 hosting packages with pricing plans ranging from $50 to $2,300 per month. They offer a free trial and charge extra fees for any additional specs.
WPVIP is used by TechCrunch, CNN, and even Meta for its tailored WooCommerce experiences. Their packages are highly specialized, often based on the volume of traffic sites get and are tailored to specific needs.
WPVIP also offers dedicated resources that can help you learn how to get the most out of your WooCommerce site, catering for all levels of WooCommerce business owner knowledge. With its own 28 backup data centers and CDN, WPVIP is suitable to use anywhere in the world, making it a very strong candidate for if you're a larger WooCommerce store with international traffic. At Saucal, we've worked with WPVIP for years and can vouch for their services as being a truly robust offering as well.
Notable features
Enterprise-grade security
WPVIP is the only WordPress platform to earn FedRAMP "authorized" status. Their data centers also meet SSAE 18 SOC 1, SSAE SOC 2 certifications.
Robust, flexible, and reliable
Beyond the core performance of a WooCommerce site being very solid and reliable, the WP VIP architecture also provides a number of tools and dashboards which help clients manage and monitor their sites' performance.
Pricing
WPVIP pricing begins at $25,000/year, and is aimed at large businesses and enterprise clients.
Kinsta is a premium managed WordPress hosting provider that offers managed WordPress website hosting with fast services that will help boost your WooCommerce shop's user experience, SEO, and revenue. Kinsta's flexible packages are ideal for scaling at short notice, and also offer a 30-day money-back guarantee policy.
Their bandwidth pricing is available by the byte, while you can also select from small through to large application sizes with dedicated RAM available. This makes their solution the best fit for customers who are adept at in-depth technical configuration of their servers, and comfortable with running tests and applying updates as needed.
Notable features
Content delivery network (CDN)
Kinsta also offers a high-performing CDN powered by Cloudflare that allows customers to access WooCommerce stores from anywhere in the world, fast, at no additional cost.
Kinsta has led the way in deploying utilizing cloud hosting solutions over the years, and their hosting stack is based on Google Cloud Platform (GCP), with compute-optimized virtual machines (C2) which are intended to boost performance.
Pricing
Kinsta's pricing starts at $35 per month, with more comprehensive plans available based on your needs. You can even build up your subscription plans incrementally depending on the RAM, CPU, disk space, and bandwidth you need for your own store.
Liquid Web also offers fully managed WooCommerce hosting, with an emphasis on speed and performance. Their platform is built on powerful servers and optimized for WooCommerce, with a strong focus on sales performance and scalability. They offer a dedicated support team for troubleshooting issues as they happen. Nexcess is their sub-brand for managed hosting solutions built exclusively on their architecture.
Notable features
Liquid Web's Nexcess offers a whole suite of services designed to support WooCommerce functionality, including automated updates, testing, and dedicated performance monitors to check the health of client sites. It also comes with StoreBuilder, a plugin specifically designed to help build WordPress and WooCommerce businesses, offering great help to stores which are just starting up.
Liquid Web provides automatic updates, off-site backups, free SSL, and a staging environment. It also offers a suite of plugins, including abandoned cart recovery and page builder plugins.
Pricing
Liquid Web has 7 managed WooCommerce hosting plans, varying from $19 to $449 per month according to needs.
WP Engine is a highly respected managed WordPress hosting provider, offering excellent WooCommerce hosting packages. They focus on agility, performance, intelligence, and enabling integrations. They offer several scalable packages, including a StartUp plan with automatic plugin updates and one-click store creation for users just getting started on their WooCommerce journey. WP Engine also offers packages which include store maintenance, and additional site encryption, depending on the plan chosen.
Their most advanced packages offer tailored support teams for larger sites undergoing migration, with a dedicated technical success manager and testing process to ensure your site is preserved when it moves to its new hosting provider.
Notable features
WP Engine delivers optimized site speed and functionality with their proprietary frontend caching system, EverCache.
1-Click staging and development environments
This feature allows clients to easily create a testing environment for their sites, enabling users to easily and safely push changes they've tested to their live site.
Pricing
WP Engine's plans start at $24 per month, with more advanced plans available for larger stores.
And there you have it, folks. Our top 6 WooCommerce hosting providers of 2023.
Let's now discuss some critical factors to consider when choosing your WooCommerce hosting provider.
How do I know which WooCommerce host meets my business needs?
The difference between business needs can vary greatly between a startup WooCommerce store and an established WooCommerce business. This section will explore which hosts could be better if your site is just starting up or is very small. Smaller stores' focus will typically be on affordable pricing, customer support teams, and onboarding, while larger stores have a set of different needs, typically prioritizing expert migration help, support in scaling up their operations, speed, and reliability, as outlined above.
WooCommerce hosting solutions for new businesses
If you're a small business and just launching your WooCommerce site, it's worth keeping in mind that you'll have different needs than a larger store. Affordable hosts with high security will be on your priority list. If you're just starting out, you should consider:
Their hosting plans are affordable and start at under $20 per month. They include a basic onboarding and guided website creation. They also provide a free CDN and performance caching.
Siteground offers very affordable WooCommerce hosting plans that start under $15 per month. They also tend to offer multiple discounts throughout the year for an annual plan. They also provide similar features to larger hosts like high performance and speed, however at scales that work best for smaller stores.
They also provide affordable plans, starting at $20 per month, and are great for startups. GoDaddy's plans also bundle in WooCommerce themes and extensions, daily malware scans, a free CDN, and core plugin updates.
WooCommerce hosting solutions for developing stores
If your store is coming out of its primary phases and scaling up but not yet ready for enterprise-level support, you'll need to work with a WooCommerce host that can offer you reasonable scalability as you grow. The two best WooCommerce hosting providers for developing stores include:
For under $60 a month, WordPress.com offers flexible hosting options that can easily scale with your business as it starts to grow. WordPress.com is run by the same team who runs and operates WooCommerce itself, so their solutions tend to be very robust for sites as they start scaling.
Pressable is a performance-driven hosting tool that boasts 24/7 support and offers a 100% uptime guarantee. Their network is managed by WordPress experts and their hosting environment comes with the Jetpack integration already installed. Pressable also has flexible hosting plans that can help scale your business.
These solutions are great for medium businesses; larger businesses with larger revenue turnovers will benefit most from specialized managed WooCommerce hosting offered by teams like ours, here at Saucal. For these businesses, migration might also be a huge worry: keeping the site performing at its best at all times even when it's moving hosts will be a priority. That's why all our packages come with advanced migration assistance which minimizes downtime and maximizes performance out of the box.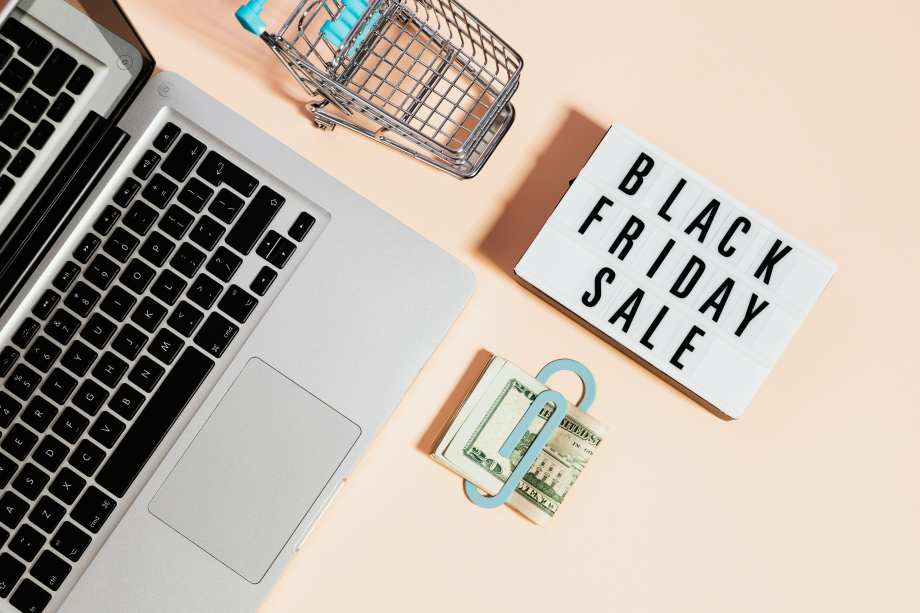 Factors to consider when choosing a WooCommerce hosting provider
So we've seen a lot of choices but you're still unclear on what to prioritize. We understand! Choosing a hosting provider for your WooCommerce store is a crucial decision that can make or break your online business's success. Here are some important factors to consider when making your choice:
Speed, security, and reliability
These are the trifecta of hosting factors. A fast-loading site provides a better user experience and can help improve your search engine rankings. All hosts claim speed, though, so truly understanding who offers the best performance here can get very tricky: when you scale up, it's best to consult experts who can guide you through the best solutions for your specific needs.
Security is also paramount in eCommerce, protecting your customers' data and your business. Your host should offer robust security features, definitely including SSL certificates, advanced firewalls, and malware protection.
Reliability is hinged on uptime guarantees: if you can entrust your host to be available as close to 100% of time as possible, this ensures your store is always available to customers; look for hosts with high uptime guarantees.
Integration with plugins and extensions
WooCommerce's power and flexibility come from its wide range of plugins and extensions. Your hosting provider should offer seamless integration with these tools, allowing you to extend your store's functionality as needed.
Pricing and plans
The interplay between cost and value is crucial. While it's tempting to opt for the cheapest hosting option available, beware of sacrificing performance and reliability for cost savings. Assess the performance benchmarks, customer reviews, and reputation of potential hosts to ensure you're getting the best value for your money.
Seek hosts that offer cost-effective plans, value-added features, scalability, and a balance between affordability and performance. Remember, it's not just about finding the cheapest option, but rather maximizing the value you receive for every hard-earned penny.
Customer reviews and success stories
Customer reviews and success stories can be invaluable resources when choosing a WooCommerce hosting provider. These first-hand accounts give you a glimpse into the real-world experiences other businesses have had with the provider, beyond what you can glean from their marketing materials.
Cloud-based WooCommerce hosting
As your WooCommerce store grows, so do its hosting needs. Cloud-based hosting options can offer additional resources and services that help your store scale efficiently and effectively.
Advantages of cloud-based WooCommerce hosting
Cloud hosting allows you to easily manage spikes in your WooComerce store's traffic without downtime.
With resources spread across multiple servers, your WooCommerce site can deliver high performance and speed.
If one server fails, others take over, leading to high uptime and availability.
Your choice to pick cloud-based hosting will depend on your business needs, budget, and technical expertise. Most of the hosts we've highlighted above are cloud-based and should tick all the boxes mentioned above.
Additional infrastructure for your WooCommerce site
When establishing your WooCommerce store, you should also look into additional infrastructure which will help you maintain optimal performance, security, and usability. These may include:
Content delivery network (CDN)
A CDN is a network of servers distributed across various locations worldwide. It stores copies of your site's content and delivers it to users from the server closest to them, resulting in faster load times.
Caching helps speed up your WooCommerce store by storing frequently accessed data in a ready-to-go state. Many hosting providers include caching tools in their packages.
SSL certificates encrypt data between your WooCommerce site and your users, making it harder for malicious actors to intercept sensitive information. While many hosting providers include SSL certificates in their packages, some don't, so you may need to add one.
Regular backups are essential for recovering your site if something goes wrong. While many hosts offer backup solutions, you might want to consider additional backup measures for peace of mind.
In addition to basic security features provided by your hosting provider, you might consider additional security services to protect your site further. Higher packages should offer additional security, like SOC 2 Compliance or a managed web application firewall (WAF).
DNS (Domain Name System) management
The DNS is responsible for translating domain names into IP addresses so then your computers can understand. DNS management is an important aspect to consider when choosing a hosting provider because it plays a critical role in ensuring the proper functioning and accessibility of your website or online services. It ensures that your customers can access your website without interruptions.
Remember, your hosting provider may offer these as part of their service, or they might be available as add-ons. Depending on your needs and the size of your WooCommerce store, these additional infrastructural components can significantly enhance your website's performance and reliability.
Upgrade your WooCommerce store with Saucal hosting
Our hosting solution has been built on years of expertise and experience working with high-performing WooCommerce stores. supports new and large WooCommerce businesses with enhanced security, superior performance, and ultimate scalability. We stand out because our proprietary stack offers enhanced security, superior performance, ultimate scalability, and is built specifically to work for the world's best WooCommerce websites. When you partner with us, you'll also have access to our highly advanced team of Woo Experts who will support you every step of the way.
We're therefore a great match for larger businesses looking to develop their WooCommerce website further or for existing businesses keen on migrating away from their existing provider as they've outgrown them. Our packages have been created to scale alongside your business: as we help you deliver more success, we'll be there to guide you through maintaining and upgrading your store reliably.
Partner with us today to start your journey to enterprise-standard WooCommerce service from true WooCommerce experts!