The open-source platforms of WordPress and WooCommerce truly embody the spirit of freedom, giving us the ability to work from anywhere on the planet. At Saucal, we believe that people are most productive in the environment where they feel the most comfortable. As a distributed company, our team is scattered all over the globe, and so are our customers. In this article, we'll show you how working remotely benefits both.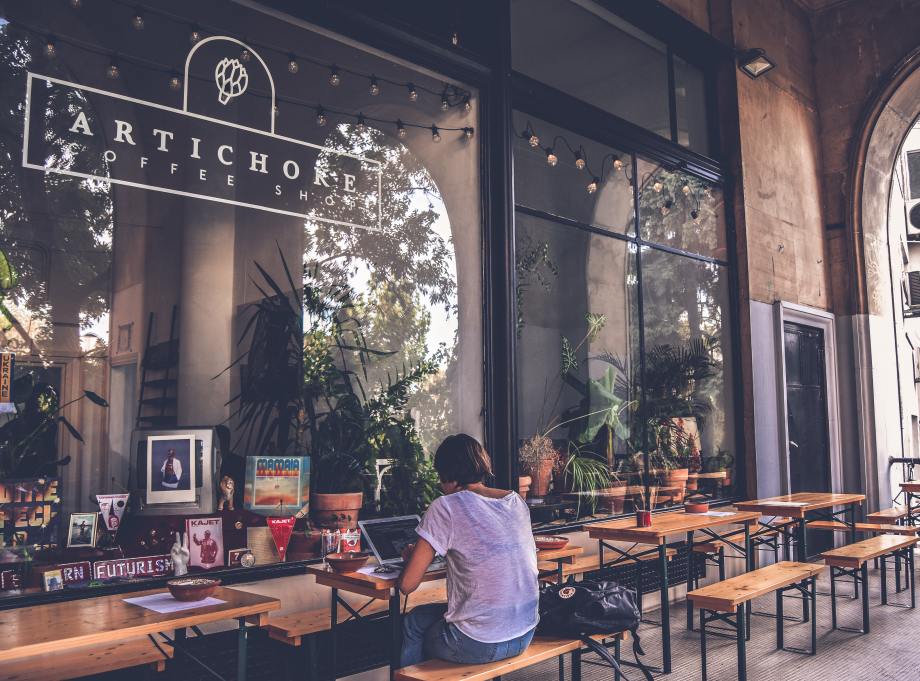 The benefits of working in a distributed environment
Being able to break away from the typical 9-to-5 is a dream for many. Here are some of the reasons we love working remotely:
1. Zero commuting time
We don't spend hours stuck in traffic or have to deal with crowded buses and trains. This leads to less stress and means more productive hours in the day.
2. A more flexible schedule
The ability to have control over our own schedules and working hours is a big deal. It allows us to pick up the kids after school, practice sports or devote time to our hobbies. As an added bonus to our international customers, we are available to collaborate during a wider range of hours.
3. No dress code
The rule is simple: we can work in our pyjamas, in a tuxedo, or wrapped in a blanket. We can dress up just the way we want – or not dress up at all (just as long as we don't have any video meetings).
4. More time for the important people in our lives
It's amazing to be able to spend more time during the day with the people we love, with our pet in our lap, or visiting with family.
5. Work from anywhere
When your work is done on your laptop, it doesn't matter if you're at the beach, in the mountains or on a spaceship. We can work from anywhere, as long as there's an internet connection. For some, this can mean the freedom to explore the world. For others, it gives them more opportunity to connect with family. Laura, for example, goes to her grandparents often. In the summer, Mitchell visits his parents and lives in the remote wilderness for a few weeks.
6. Access to a larger talent pool
When looking for people to work with us, we're not limited geographically. We have the whole world to look for the best – and we find them!
---
The Challenges of Working in a Distributed Environment
---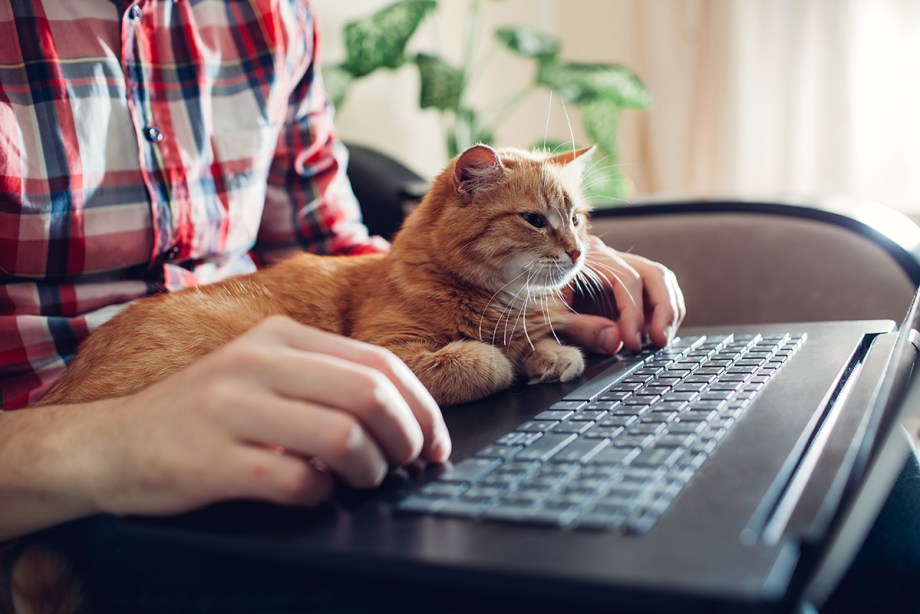 Adapting to a new routine can be tough at first, but we have some strategies to help with the challenge.
1. Distractions
Distractions at home can be difficult to overcome, especially if you have kids or pets (or a roommate or partner who loves to chat!). However if working from home is your everyday reality, our best advice is to set up a dedicated workspace in your home. This helps minimize distractions, and more importantly, separates "office hours" from "home time". Let the people in your home know that during office hours, disruptions need to be kept to a minimum. On the flip side, when you leave your office, you can easily create the physical and mental separation necessary to feel you're no longer at work.
2. Discipline is a requirement!
You'll need to determine your working hours and set apart time for your personal life too. The best way to do this is to disable alerts (such as Slack notifications and business emails) after working hours are done for the day. This way you connect to work during working hours, and disconnect when it's time to unwind for the day. This, along with defining boundaries for family and friends during working hours are simple, yet necessary steps to have a more productive environment.
3. Missing the social component
For people who aren't used to working remotely, the lack of face-to-face communication can be one of the biggest drawbacks. When you're in a physical office with other people, you don't talk only about work – you chat about your dog, your family, the movie you watched last night. These everyday interactions can be missed when you make the switch to working remotely, and it's important not to lose that social aspect.
There are ways to ease the distance pain that are pretty easy to implement, like:
Creating a #random channel in your communication tool;
Hosting weekly video meetings to talk about anything but work in order to check on each other (keep these brief – under an hour ideally);
Creating an "open video room" so everybody can join and feel they're right next to each other.
It's also good to have an activity away from work, preferably in the meatspace. For some of us, it's going to the gym. For others, it's taking our kids or pets out to the park, or participating in a hobby outside of the home, where we can socialize with other people.
A note on Physical Distancing

We chose to publish this article during the COVID-19 pandemic, where many people are now compelled to work from home. No lie, there was almost no change in our lifestyle, aside from the fact that we have anxiety over toilet paper, and we panic bought some stuff on Amazon.

However, we must emphasize that during normal times we highly recommend physical connection when possible. Our annual meetup does amazing things to build team morale and deepen our connection with one another.

We want to make it clear that, during COVID-19, you should not be doing physical meetups, and rather you should stay at home.
---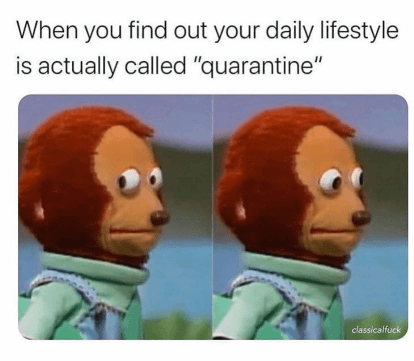 ---
---
Managing a Remote Team
---
Remote management adds a new layer of complexity. You're not seeing your counterparts face-to-face, you're bombarded with instant messages all day, and yet you need fluid communication with the entire team. So how do you keep the team neat and well managed?
Real-time communication – We use Slack to communicate with the team and our customers. It allows us to organize our conversations, easily search for files and older messages, and integrate seamlessly with 3rd-party tools.
Setting expectations – It's important to set expectations for both our customers and our team. We're clear about our working hours, and no team member is expected to respond outside of those hours unless it's a real emergency.
Board management – Project management is essential to keep duties organized and to know what every team member is doing. This way we can schedule our customers' requests accordingly.
Time tracking – We need to understand exactly how the time of each team member is spent and if it's aligned with our estimates. This allows us to maximize the team's productivity, improve estimates and budgets, and to compensate our staff fairly. We use Hubstaff linked with our PM system, that allows for real-time stats of time spent on each project and task.
We understand that not everyone thrives in this type of environment, so we need to be considerate of this when choosing new team members.
Our team can work in any part of the world, during the times that work best for them. However, they need excellent time management skills and the ability to be available for customer and team collaboration. This means they must be present, and regularly check-in to update us on their status. Over-communication is the key!
People wanting to join the Saucal team need to have great habits in place for time tracking, organization, and self-management.
---
Keeping the Team Motivated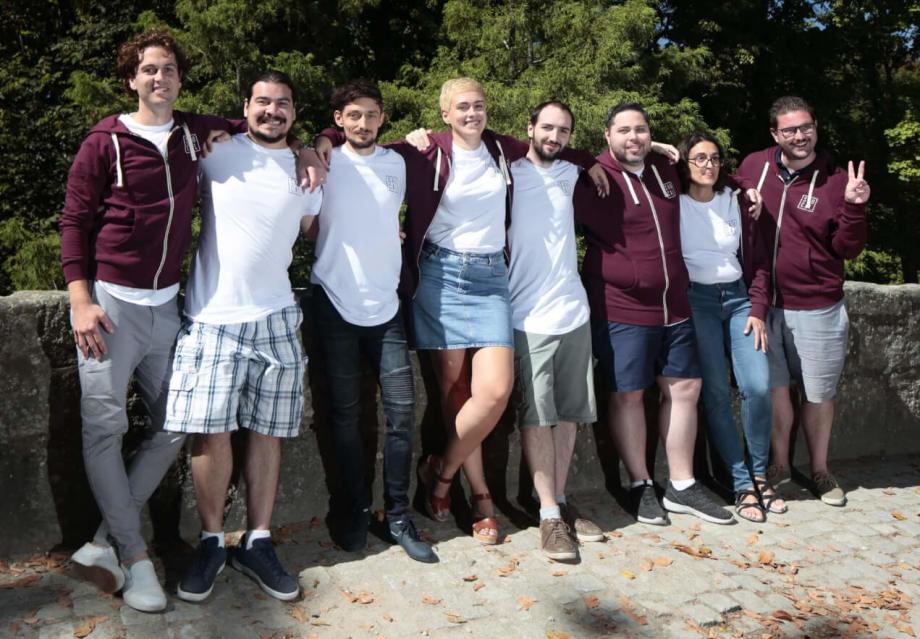 It can't only be about hard work! Since we don't have the day-to-day contact with our colleagues, we connect in other ways:
We incentivize off-work chats in our communication platform – We have a "random" chat channel as well as other non-work channels to discuss things like games, movies and health.
Team chats – We meet weekly in a video conference to chit-chat, talk about our week, and discuss what's going on in our lives.
Annual retreats – We hold an annual retreat, always in a different part of the world, to enjoy each other's company. There we meet new faces, build up our team relationships, and brainstorm on how to improve the experience for our customers.
---
Pro Tips: Working from Home
---
A lot of people new to working remotely struggle with decreased performance when they first start out – it even happened to our co-founders when we ditched our office 8 years ago! But over the years we've learned a lot, and here are our pro tips to help you be a superstar when working from home.
Dom — Our Co-Founder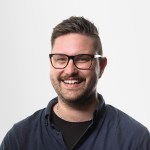 Clear out a new quiet place for you to work from home. Get rid of all distractions on your dedicated space.
Use a calendar for "time blocking". While standard to-do lists help you prioritize what needs to get done, time blocking says when it will get done. Try and keep blocks under 2h (that's the max one can concentrate on a single task). Without time blocking, I tend to expand work so as to fill the time for completion. A lot of n00b remote workers feel like this, as they don't focus on managing time.
Find out the times of day most important to you and your family, and work around that.
Don't be afraid to over communicate and set up reminders so that things don't fall through the cracks.
Count on tethering in some places you travel due to unreliable internet. Always have a backup that you can call on.
Mitch — Our Other Co-Founder
A dedicated, comfortable workspace makes a world of difference.
When sitting at your desk, make sure whatever is behind you looks good. As you'll be on lots of video calls, you want your space to look attractive and undistracting. When in doubt, use a blank wall and avoid one with bold colours (like neon green, for example). Finally, make sure your lighting source comes from in front, not above or behind you. For this reason, my desk is almost always in front of a window.
Stay busy. If you're not working too hard you'll wander to the kitchen.
When working from home, self-managed and self-motivated people are the most productive ones. When hiring, keep this in mind, and empower people to be like that.
Unlike physical businesses, people working remotely don't have the daily face to face feedback. They want and expect performance reviews. Do them often, and be truthful and to the point.
Invest in a nice chair.
Rico — Our Business Analyst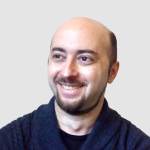 Find a balance between work and personal life. There is no standard recipe: Some people need fixed hours, and others prefer to work in small chunks during the day.
Team up with people who complement your skills and understand and embrace remote work.
Document everything. It'll help clean up your brain and make it easier to share the knowledge with your team.
Emphasize written, asynchronous communication. Use calls only for collaboration, or special presentations.
Be autonomous, self-learning, and curious. Try and find your way around the roadblocks you face, and consult with your teammates as much as needed.
Be personal with your team and customers.
Having fun helps a ton!
Chris — Our Quality Assurance Specialist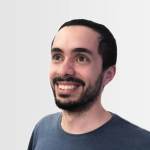 Don't let any questions stop you. If you need information to move forward on your tasks or are unclear of anything, ask away. If your question can potentially help other teammates, document it and share.
Be proactive. Keep yourself busy. If you're out of tasks, ask for more and be prompt to help others if they need.
Keep an updated to-do list and confirm the items with your manager. Delegate the tasks you know other teammates will do better.
Send a daily recap to your manager at the end of the day. They need to be aware and updated of what everyone is doing. Point out any roadblocks you're facing and answers you need.
Bart — Our Superstar Developer
Check in status daily with people involved in the work you're doing, such as your manager, other devs and customers.
Create a safe environment to talk about vulnerabilities not only work-wise, but problems in life as well.
Use the right tools to communicate and cooperate, such as Zoom or Discord.
Work around time-zones if your team and customers are spread all over the place.
What about your workplace? Are you working in a distributed environment? Share some of your tips in the comments below.